Kitties in Crisis: Emergency Care for Cats (1029)
Veterinary Technology | Emergency/Critical Care
Saturday | 4:00 PM - 4:50 PM
Henry B. Gonzalez Convention Center||212A
Sponsors
Speaker(s)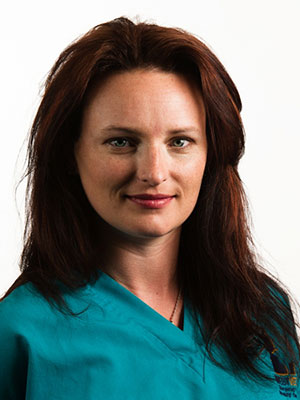 Erica Mattox CVT, VTS (ECC)
WestVet
Erica Mattox CVT, VTS (ECC)<br>Erica is the Patient Care Director at WestVet Animal Emergency and Specialty Hospital in Boise Idaho. Erica passed her VTS exam in 2009 to become one of the first VTS (ECC) in Idaho. She is the current president of the Idaho Society of Veterinary Technicians and Assistants. She also currently serves on the AVECCT exam and nursing care committees. She is very passionate about emergency medicine and the profession of Veterinary Technology in general. When not working, teaching, or arranging continuing education she enjoys anything outdoors and her two children Sean 12 and Alexandra 8.
---
Presentation Info
CE Credit(s): 1.00
CE Level: 2

Description
A presentation on recognizing an emergency in feline patients, including recognizing shock. Aid in Veterinary technicians' recognition of feline patients in need of emergency care and be a proactive team player in the initiation of treatment.
Learning Objectives
1. Learn how to recognize an emergency in feline patient

2. Recognize shock

3. Have Fun!
Convention Notes
Convention notes require you to log in. Please click here to login