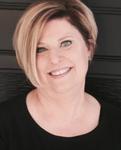 Mary Ann Vande Linde DVM
Vande Linde & Associates
Dr. Mary Ann Vande Linde is a graduate of the University of Georgia's College of Veterinary Medicine. In addition to private practice experience, her career background includes teaching at various veterinary schools and colleges, technician schools, and veterinary conferences, consulting on practice management issues, developing, mentoring and coaching retreats for women practice owners as well as developing, mentoring and coaching associate training programs for exam room and professional success. She has had the honor of working with the management teams at such corporations as Hill's Pet Nutrition, IDEXX Laboratories, Pet Health Network, Novartis Animal Health US, Elanco Animal Health, Merial Animal Health, Zoetis and Virbac. She is currently serving on the Companion Animal Parasite Council (CAPC) board.<br><br>Dr. Vande Linde is nationally recognized as a leader in the field of veterinary communications. She is widely respected for her ability to inspire others through her guidance in interactive training programs, strategic planning, problem solving, leadership and marketing programs and services. Her concentration on excellent preventative care through compassionate and consistent communication between pet parent and their doctor and veterinary team are contributing factors to her growing reputation as a voice for total pet wellness and quality of life. <br><br>In 2008, Dr. Vande Linde founded Vande Linde &amp; Associates to focus on all aspects of exam room communication excellence to transform the veterinary experience. She shares her time with Mr. Darcy, an energetic border terrier who enjoys beach walks and bike rides.
---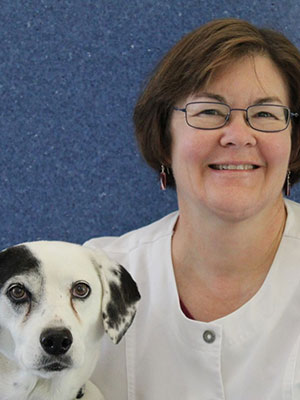 Nan Boss DVM
Best Friends Veterinary Center
Dr. Nan Boss graduated from the University of Illinois CVM in 1985. She owns Best Friends Veterinary Center in Grafton Wisconsin. Dr. Boss has been speaking and writing on practice management topics since 1998. Her client education system, focusing on wellness and prevention, is utilized in hundreds of practices in the U.S. and abroad. Her book Educating Your Clients from A to Z, and her training materials, titled How We Do Things Here, are available from AAHA Press. Dr. Boss is a pioneer in breed-specific wellness, which incorporates DNA testing and screening for genetic diseases into wellness testing and client education. When she's not speaking, writing or working in her own practice Dr. Boss is usually working on a committee or board, having served on the Fear Free Initiative board, the Partners for Healthy Pets board, the VetPartners Career Development Committee and several others at the local, state and national levels. If she's not doing any of that and the weather is nice she is most likely to be found outside gardening or on a long walk with her dog Izzie. She also has a husband and three cats.
---