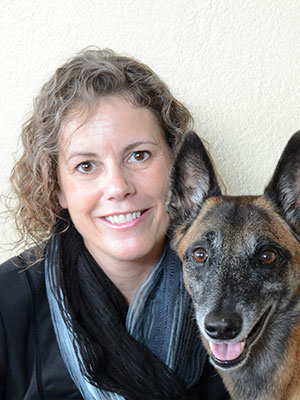 Deborah Martin LVT, VTS (Behavior)
TEAM Education in Animal Behavior
Debbie Martin earned her AAS degree in 1996. She has over 14 years of experience in general practice and over 10 years of experience in the veterinary behavior field. Debbie is currently the animal behavior technician for Veterinary Behavior Consultations, a mobile veterinary service located in Austin, TX, with practice limited to the prevention and treatment of animal behavior disorders. She assists a board-certified veterinary behaviorist, Dr. Kenneth Martin, who is also her husband, during in-home behavior consultations. She is one of only 12 Veterinary Technician Specialist (VTS) in Behavior. Debbie is a co-owner of TEAM Education in Animal Behavior. Debbie is an author with contributions in several book chapters and articles as well as being the co-author/editor for Puppy Start Right: Foundation Training for the Companion Dog, the Karen Pryor Academy Puppy Start Right for Instructors course, and the textbook, Canine and Feline Behavior for Veterinary Technicians and Nurses. Debbie is honored and proud to be part of the Fear Free(sm) executive board.
---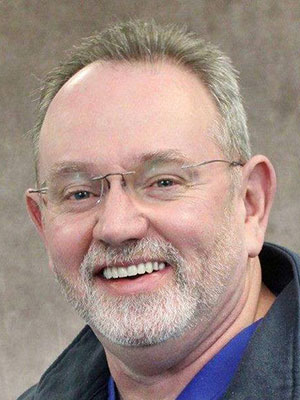 Ed Carlson CVT, VTS (Nutrition)
Ethos Veterinary Health and VetBloom
Ed lives in Massachusetts and is the Technician Learning and Development Manager for Ethos Veterinary Health and VetBloom. He obtained a VTS (Nutrition) in 2014 and lectures frequently at local, regional, and national veterinary conferences on a variety of nutrition topics. He is the Treasurer of the Massachusetts and New Hampshire Veterinary Technician Associations, a member of the Academy of Veterinary Nutrition Technicians, a Member at Large of the NAVTA Executive Board and serves on multiple NAVTA committees.
---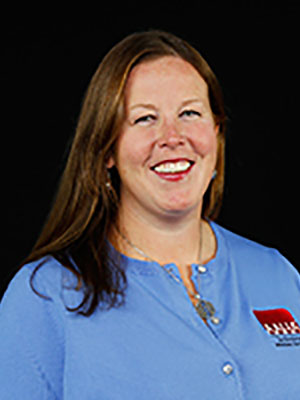 Jessie Loberg CVT, VTS (EVN)
American Animal Hospital Association
Jessie Loberg is a veterinary practice consultant for the American Animal Hospital Association. Prior to becoming a practice consultant, she was a faculty instructor at Bel-Rea Institute of Veterinary Technology where she taught equine courses as well as a variety of small animal medicine courses. Jessie began her career working at Littleton Equine Medical Center for 7 years where she spent most of her time as an imaging and anesthesia technician. Jessie was on the organizing committee and was a charter member of the Academy of Equine Veterinary Nursing Technicians, which is the VTS-EVN specialty. She is is on the advisory board for the AEVNT along with the AAEVT, and currently serves as the AEVNT's executive director. Jessie has given several equine nursing lectures throughout North America. In her free time, she can be found hiking, mountain biking, skiing or camping.
---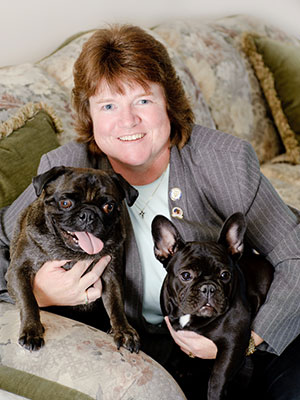 Kara Burns MS, LVT, MEd, VTS (Nutrition)
PetED Veterinary Continuing Education
Kara started her career in human medicine, working as an emergency psychologist in the Maine Medical Center emergency department. She then shifted her career, working at a small, private animal health practice. Since then, Kara began to aggressively pursue her passion points in animal health, founding and serving as president of the Academy of Veterinary Nutrition Technicians, the tenth recognized specialty for vet techs.<br>As a teacher and skilled communicator – Kara teaches nutrition courses around the world on the VIN/Veterinary Support Personnel Network, VetMedTeam and acts as NAVTA Journal editor in chief.
---
Rebecca Rose CVT
CATALYST Veterinary Practice Consultants
Rebecca has had an extensive and entrepreneurial career as a veterinary technician, as the president and founder of CATLYST Veterinary Practice Consultants, LLC. She has also worked in the field as a veterinary technician at a mixed animal practice, offered veterinary technician relief services throughout the state of Colorado, and was the first paid administrator of the Colorado Association of Certified Veterinary Technicians.<br>Having great success working in the field, Rebecca has been able to channel her experiences directly into education, teaching online courses, and facilitating local, state, national and international conventions. She has written for a number of training books and veterinary-related magazines and co-authored articles focused on career choices for vet techs.
---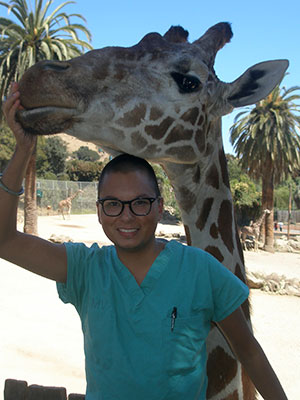 Stephen Cital RVT, SRA, RLAT
United Veterinary Specialty and Emergency & Veterinary Anesthesia Nerds
Stephen originally started college to become a Registered Nurse. This goal vanished after finding his real interest of veterinary nursing. After Stephen became an RVT he obtained certification as a Surgical Research Anesthetist through the Academy of Surgical Research and then pursued the designation of a Registered Laboratory Animal Technician through the American Association of Laboratory Animal Science. He is currently waiting to take the Certified Veterinary Pain Practitioner exam through the International Veterinary Association of Pain Management this September. Stephen is the chair for the organizing committee for the proposed Academy of Laboratory Animal Veterinary Technicians and Nurses seeking Veterinary Technician Specialty status from NAVTA. His regular daytime position is the Anesthetic Nursing and Training Coordinator at United Veterinary Specialty and Emergency as well as a private contractor for several research organizations. Stephen also holds a position at the Oakland Zoo and the San Francisco Zoo. He occupies his remaining time writing book chapters, reviews and blogs for VetBloom, lecturing nationally and internationally, moderating the Veterinary Anesthesia Nerds Facebook page. Stephen serves as the President for the Society of Laboratory Animal Veterinary Technicians and Vice President for the California Registered Veterinary Technicians Association and member at large for the National Association of Veterinary Technicians in America. For more info visit www.stephencital.com
---