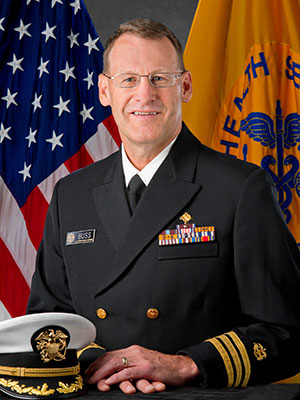 Bryan Buss DVM MPH DACVPM
Nebraska Department of Health and Human Services
Dr. Bryan Buss serves as a Commander (CDR) in the US Public Health Service (PHS) assigned as a Career Epidemiology Field Officer (CEFO) to the Epidemiology and Informatics Unit in the Nebraska Department of Health and Human Services. In this role, CDR Buss serves as Nebraska Deputy State Epidemiologist and State Public Health Veterinarian; leads outbreak investigations; works to assess and enhance epidemiologic, surveillance, and workforce capacity; and provides epidemiologic expertise to surveillance, preparedness, and response activities. As a PHS Officer, he stands ready to deploy in support federal response and humanitarian activities. CDR Buss received a Bachelor's Degree from the University of Nebraska-Lincoln in 1985, Doctor of Veterinary Medicine (DVM) degree from Iowa State University in 1989, and Master of Public Health (MPH) degree from the University of Iowa in 2005, and he is diplomate of the American College of Veterinary Preventive Medicine.
---