Canine Post-Traumatic Stress Disorder in Military Working Dogs (1412)
Public and Corporate Practice | Comparative Medicine
Saturday | 5:00 PM - 5:50 PM
Henry B. Gonzalez Convention Center||217C
Speaker(s)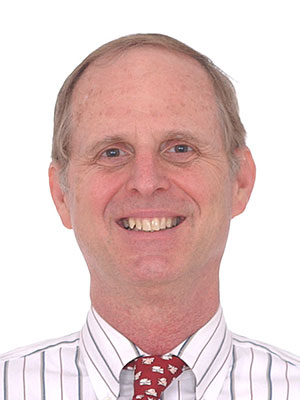 Walter Burghardt

Dr Burghardt was awarded his BA and MA in Psychology from Florida Atlantic University in 1974, his DVM in 1980 from the University of Florida, and his PhD in Biopsychology from the University of Maryland College Park in 1988. He is a Diplomate of the American College of Veterinary Behaviorists. Dr Burghardt has over 10 years experience in basic behavioral research and over 35 years experience in both private veterinary practice and a referral veterinary behavioral practice. Since 1995, he has been the Chief of Behavioral Medicine and Military Working Dog Studies for the LTC Daniel E Holland Military Working Dog Hospital at Lackland Air Force Base, Texas. He is responsible for the behavioral care of over 1,500 military working dogs around the world, and for the implementation of a program of applied research and development regarding military working dogs. Dr Burghardt is an Adjunct Professor in Biology at the University of Texas San Antonio and also a retired Colonel in the US Air Force Reserve, last serving from 2008 to 2010 as Individual Mobilization Augmentee to the Medical Director, Air Force Reserve at the Pentagon.
---
Presentation Info
CE Credit(s): 1.00
CE Level: 2

Description
Military Working Dogs (MWD) have presented with reports of was failing in performance of critical tasks during combat. The term 'Canine Post-Traumatic Stress Disorder' (C-PTSD) was coined to describe the problem.
Data suggest that between 5 and 10 percent of MWDs at-risk develop behavioral problems during or after a combat experience. There does not appear to be a sex or age predilection for developing C-PTSD in MWDs. However, Labrador Retrievers appear to be over-represented as are specialist dogs as compared with generalist single purpose (explosives detection) or dual-purpose (patrol/explosives detection) canines.
Common behavioral signs include hyper-responsivity to a variety of environmental stimuli including loud noises, the sight and sound of places or individuals, and even olfactory stimuli. Affected canines may also actively avoid or escape from situations in which those stimuli are encountered, and may demonstrate changes in the relationship that they have developed with their human handler. The unifying behavioral problem identified in affected MWDs is an inability or unwillingness to perform critical tasks in which the MWD had been previously proficient. Without intervention, these signs usually do not improve.
Initial data regarding response to therapy suggests that C-PTSD cases may respond to a combination of medication, increased social and recreational interaction between the dog and handler, and programs of desensitization and counter-conditioning. Therapy is fairly time and effort intensive, but may salvage as many as 50 percent of the MWDs that would otherwise be lost to service. It is likely that this effort has led to earlier identification of affected canines and earlier intervention may improve clinical outcomes.
Canine Post-Traumatic Stress Disorder may be relevant to other canine populations and to other species because of potentially significant adverse responses of animals to stressors and related degradation of performance in these animals.
Learning Objectives
1. Attendees should be able to identify the common antecedent conditions, major clinical signs, and usual onset and progression of signs associated with the working diagnosis of Canine Post-Traumatic Stress Disorder

2. Attendees should be able to identify the common therapeutic approach to Canine Post-Traumatic Stress Disorder, likely outcomes, and relevance to other populations of animals
Convention Notes
Convention notes require you to log in. Please click here to login