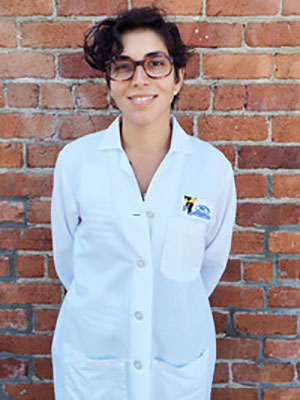 Maria Soltero-Rivera DVM, Dipl. AVDC
University of Pennsylvania Veterinary Hospital
Dr. Maria Soltero-Rivera received her DVM from Cornell University in Ithaca, NY. After that, she returned to her native Puerto Rico for a year-long small animal surgical internship at Veterinary Specialty Hospital in San Juan, followed by a small animal rotating internship at Long Island Veterinary Specialists. Dr. Soltero-Rivera completed her residency in Dentistry and Oral Surgery at the University of Pennsylvania where she remained working as a lecturer for the following two years. She became board certified in Dentistry and Oral Surgery in 2014. More recently, Dr. Soltero-Rivera and her family moved to the Bay Area where she works in a private practice, VCA-San Francisco Veterinary Specialists, but she remains affiliated with her beloved PennVet as an Adjunct Assistant Professor. Her clinical interests include diagnosis and treatment of oral tumors, chronic inflammatory oral disease, and oral and maxillofacial trauma repair. During the weekend, Dr. Soltero-Rivera enjoys going park-hopping with her almost 3 year old daughter and husband, taking her two Chihuahuas (Olivia and Pickles) out for a stroll on the beach, reading a book (occasionally able to do so) and dancing while doing chores.
---