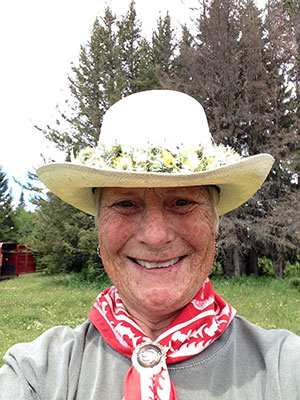 Bonnie Buntain DVM; MS; D(E)ABVP, DACVPM
University of Arizona
Bonnie Buntain graduated from CSU in 1977 and began her wanderlust career through an internship in Glasgow Scotland, Residency in Missouri, equine practice in Hawaii, 17 year long career in the FDA and USDA in Washington DC, ending up being the Chief Public health Veterinarian for USDA FSIS. Not being enough wandering she was one of the founding faculty and assistant dean of a new vet school in Calgary, Canada, and now repeating that challenge by helping a new vet school in Tucson Arizona to become accredited! Not to get bored, she became Board certified in ABVP and ACVPM- the latter at 55 years of age to prove she wasn't senile yet. As U of Calgary's Professor Emerita in Public Health and Food Safety and Fellow in One Health from Aberystwyth University in Wales, she has internationally lectured and published on One Health. When in one place, she rides her faithful Quaterhorse Riley, plays tennis, and enjoys hiking in the Sonoran Desert.
---