Highly Pathogenic H5N2 Avian Influenza: Minnesota Experience (1819)
Public and Corporate Practice | Current Issues/Advances
Sunday | 10:00 AM - 10:50 AM
Henry B. Gonzalez Convention Center||217C
Speaker(s)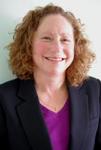 Joni Scheftel DVM, MPH, DACVPM
MINNESOTA DEPT OF HEALTH
Joni Scheftel graduated from the University of Minnesota College of Veterinary Medicine in 1982 and joined a mixed practice in Watertown, Minnesota. In 2001, after nearly 20 years in practice, she earned an MPH in Environmental Microbiology from the University of Minnesota School of Public Health. Dr. Scheftel currently serves as State Public Health Veterinarian and supervises the Zoonotic Diseases Unit at the Minnesota Department of Health. Dr. Scheftel serves as a liaison between the Department of Health and Minnesota's animal agriculture agencies for issues involving human health and animal health, such as avian influenza. Dr. Scheftel lives with her husband in an old schoolhouse in western Carver County.
---
Presentation Info
CE Credit(s): 1.00
CE Level: 2

Description
Response to the most important foreign animal disease outbreak in Minnesota history to date is described in terms of the effect on animal health and human health and its drain on state agency resources.
Learning Objectives
1. Participants will become familiar with the epidemiology of the H5N2 HPAI outbreak in the United States and in Minnesota.

2. Participants will gain an appreciation for why public health responded so strongly to the HPAI outbreak, even though no human illness with the H5N2 HPAI virus had been identified.

3. Participants will understand more about how state agencies worked together and with the poultry industry to respond to the outbreak.