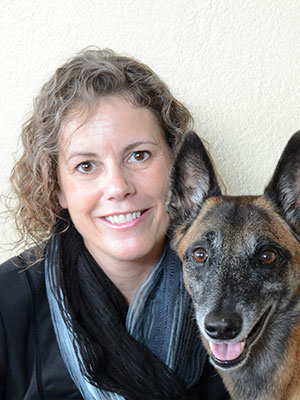 Deborah Martin LVT, VTS (Behavior)
TEAM Education in Animal Behavior
Debbie Martin earned her AAS degree in 1996. She has over 14 years of experience in general practice and over 10 years of experience in the veterinary behavior field. Debbie is currently the animal behavior technician for Veterinary Behavior Consultations, a mobile veterinary service located in Austin, TX, with practice limited to the prevention and treatment of animal behavior disorders. She assists a board-certified veterinary behaviorist, Dr. Kenneth Martin, who is also her husband, during in-home behavior consultations. She is one of only 12 Veterinary Technician Specialist (VTS) in Behavior. Debbie is a co-owner of TEAM Education in Animal Behavior. Debbie is an author with contributions in several book chapters and articles as well as being the co-author/editor for Puppy Start Right: Foundation Training for the Companion Dog, the Karen Pryor Academy Puppy Start Right for Instructors course, and the textbook, Canine and Feline Behavior for Veterinary Technicians and Nurses. Debbie is honored and proud to be part of the Fear Free(sm) executive board.
---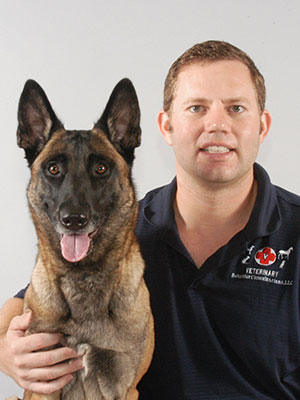 Kenneth Martin DVM, DACVB
Veterinary Behavior Consultations, LLC
Kenneth M. Martin is a licensed and practicing small animal veterinarian. He is one of few veterinarians to obtained Diplomate status from the American College of Veterinary Behaviorists. He completed a clinical behavioral medicine residency at Purdue University's Animal Behavior Clinic under the mentorship of Andrew Luescher, DVM, PhD, DACVB in 2004 and graduated from Louisiana State University - School of Veterinary Medicine in 1999.<br><br>Dr. Martin is the owner of Veterinary Behavior Consultations, LLC (www.veterinarybehavior.com) and is a co-owner of TEAM Education in Animal Behavior, LLC (www.teamanimalbehavior.com). He is an accomplished dog trainer, a published author, and has been exclusively treating animal behavior problems in dogs and cats for the past 15 years. He is an international lecturer on topics related to animal behavior and training. He teaches a small animal behavior course for veterinary students at Louisiana State University. He is a member of the American Veterinary Medical Association (www.avma.org) and the American Veterinary Society of Animal Behavior (www.avsabonline.org).
---