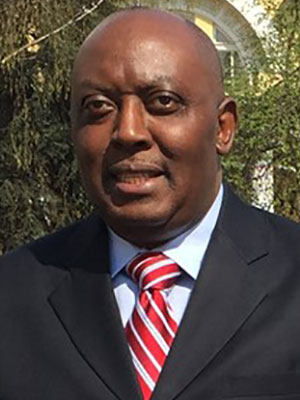 Fidelis Hegngi D.V.M., M.S.
USDA-APHIS-Veterinary Services
Dr. Fidelis (Fidel) Hegngi is a Senior Staff Veterinarian with the United State Department of Agriculture (USDA), Animal and Plant Health Inspection Service (APHIS), Veterinary Services (VS), Surveillance, Preparedness, and Response Services (SPRS), Avian, Swine, and Aquatic, Animal Health Center (ASAAHC). Dr. Hegngi's primary responsibility is working as the USDA National Coordinator of the United States, Live Bird Marketing System (LBMS) Avian Influenza (AI) Prevention and Control Program. As a Senior Staff Veterinarian with ASAAHC Dr. Hegngi collaborates with the National Poultry Improvement Plan (NPIP) Senior Coordinator in implementing the testing and certification programs for Mycoplasmas, Salmonella, and Avian Influenza for the commercial poultry industry. He also shares VS wide responsibilities with Epidemiology Officers and VS management for the control and eradication of domestic and exotic diseases of poultry and other avian species as they involve the United States.<br><br>Dr. Hegngi received his Doctor of Veterinary Medicine (D.V.M.) degree from the Virginia-Maryland Regional College of Veterinary Medicine (VMRCVM), Virginal Tech Blacksburg, Virginia, in 1994. Following his D.V.M., Dr. Hegngi completed his advanced studies in Avian/Poultry Medicine at the VMRCVM in 1997.
---