Six Weeks in a Crate? Reality-Based Options for Perioperative Management of Patients (1953)
Companion Animal Medicine | Behavior
Sunday | 10:00 AM - 10:50 AM
Henry B. Gonzalez Convention Center||302A
Speaker(s)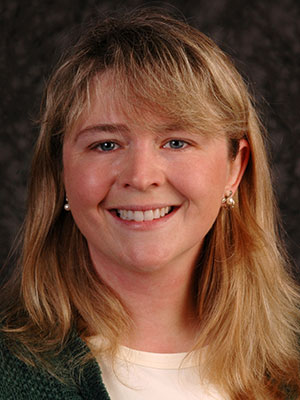 Melissa Bain DVM, MS
University of California-Davis School of Veterinary Medicine
Dr. Melissa Bain is the Chief of Service of the Clinical Animal Behavior Service at the UC Davis School of Veterinary Medicine, and is board-certified by the American College of Veterinary Behaviorists and the American College of Animal Welfare. She received her DVM from the University of Illinois in 1994, and worked in a small animal exclusive veterinary practice in the Chicago suburbs for 1 1/2 years, as well as a mixed animal veterinary practice in rural Wisconsin for 2 1/2 years. In 2007, she completed a Master's degree in Advanced Clinical Research from the UC Davis School of Medicine. She is a past president of the American College of Veterinary Behaviorists and the American Veterinary Society of Animal Behavior. She also is the Director of Professional Student Clinical Education, and received the 2016 Bustad Companion Animal Veterinarian award. Her responsibilities include student and resident education, clinical case management, and research.
---
Presentation Info
CE Credit(s): 1.00
CE Level: 2

Description
Imagine the frustration of you and the owner of the dog who re-broke its leg after an expensive surgery to repair it. In this lecture, concrete suggestions on how to prepare dogs and cats pre- and post-hospitalization will be discussed via case examples, utilizing practical low-stress methods.
Learning Objectives
1. Learners will understand reasons that animals are under stress when undergoing medical and surgical care.

2. Learners will be able to describe techniques to teach pets in preparation for a medical or surgical procedure, such as crate training and acclimation to being handled.

3. Learners will be able to describe safe and low-stress management techniques to be utilized in the care of a pet's physical needs, including confinement, medicating, and bandage changes.
Convention Notes
Convention notes require you to log in. Please click here to login