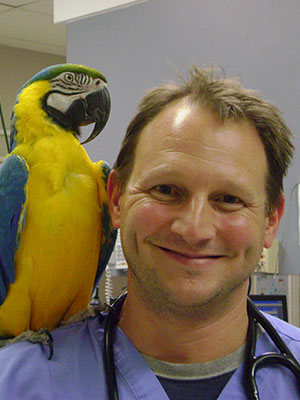 Gregory Lisciandro DVM
Hill Country Veterinary Specialists & FASTVetTM
Greg Lisciandro, DVM, Dipl. ABVP, Dipl. ACVECC, received his DVM, Cornell 1991, performed an internship at The Animal Medical Center, a residency in emergency and critical care at the Emergency Pet Center, and is currently co-owner and consultant for Hill Country Veterinary Specialists, San Antonio, Texas, and CEO of FASTVet.com, a website specializing in training veterinarians in abbreviated ultrasound formats (AFAST, TFAST and Vet BLUE). He is especially passionate about the use of abbreviated ultrasound exams after practicing in general practice for 11 years, before emergency and critical care, and now knowing how many conditions were missed or delayed in diagnosis by not using ultrasound as part of your physical exam. He has lectured at veterinary schools, national symposia (ACVIM, IVECCS, SWVS, ABVP, AVMA, Emerald Coast, Southern) and internationally (Canada, Britain, Brazil, Italy) and to medical doctors (TRISAT Critical Care Series). He enjoys publishing unique, rapid, point-of-care ways to improve patient care using ultrasound; serves on the ACVECC Education Guidelines Committee and Scientific Committee; editor and co-author Focused Ultrasound Techniques for the Small Animal Practitioner, Wiley 2014; chapter author human textbook, Critical Care Ultrasound, Elsevier, 2014. Dr. Lisciandro enjoys springboard diving, riding his unicycle forward, backward and with one foot, paddling rivers, and adding to his 429 life list of North American bird species. He and his wife, Stephanie, a veterinary internist, have 4 children (Noah, Hannah, Sarah, Joshua), 2 dogs (Priscilla, Theodore), 2 cats (Chester, Rainbow), 1 rat (Sugar), 1 hamster (Mamba), and maybe hermit crabs (at last inventory).
---