Best Practices in Small Animal Sheltering (1979)
Public and Corporate Practice | Disaster Preparedness
Saturday | 8:00 AM - 8:50 AM
Henry B. Gonzalez Convention Center||216
Speaker(s)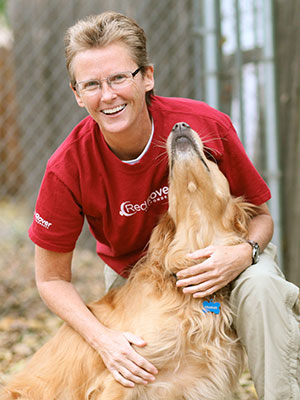 Beth Gammie
RedRover
Beth Gammie is the Director of Field Services for RedRover, a national animal welfare organization headquartered in Sacramento, California. In this role, Beth leads the RedRover Responders program which provides emergency animal sheltering in natural disasters and large-scale cruelty seizures throughout the United States and Canada. Beth has done emergency animal sheltering for five years; prior to this position, she was a volunteer with RedRover and other animal welfare groups. She is the co-chair of the NASAAEP Best Practices Working Group on Emergency Animal Sheltering. Beth lives in Tallahassee, Florida.
---
Presentation Info
CE Credit(s): 1.00
CE Level: 1

Description
Emergency animal sheltering has evolved significantly since Hurricane Katrina. Learn about current innovations in "state of the art" emergency animal sheltering that support animal health and welfare and maximize available resources. This session will provide veterinary professionals with protocols and planning considerations for the set up and management of emergency shelters for small animals.
Learning Objectives
1. Understand planning considerations for the selection and establishment of facilities to be used for emergency small animal shelters

2. Learn basic protocols for managing emergency small animal shelters.

3. Learn to maximize available resources when establishing emergency shelters for small animals.
Convention Notes
Convention notes require you to log in. Please click here to login