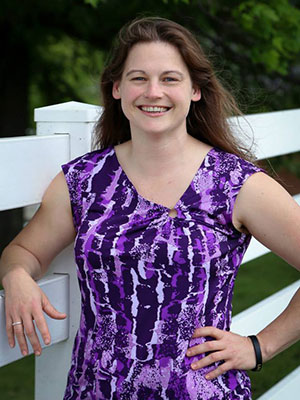 Jennifer Quammen DVM, MPH
High Performance Living, LLC
Dr. Jennifer Quammen is a predominately small animal private practitioner in Kentucky. Along with her DVM and history as a Veterinary Technician, Jen holds a Master of Public Health, Bachelor of Science in Mathematics and Bachelor of Science in Biology. Outside of practice, Jen is co-founder of High Performance Living, a health and wellness business focused on veterinary professionals. Dr. Quammen is involved in organized medicine, holding board or chair positions at the local, state and national levels. She currently serves on the Kentucky VMA as a board member and public relations chairperson and on the AVMA as a member of the Council on Veterinary Service and Practice Advisory Panel. Jen is also a member of the 2015-16 AVMA Future Leaders Program. An alumna of the VLI's Veterinary Leadership Experience, Jen returned for her fifth year of tenure as a VLE Facilitator in 2016. To maintain balance in her busy life, Jen enjoys training and competing in Kettlebell Sport and discussing anything amphibian.
---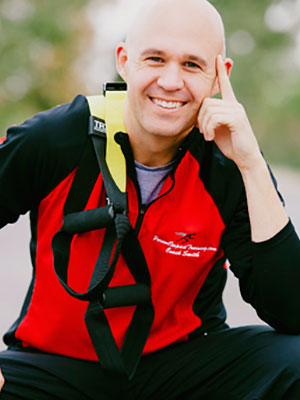 Ryan Smith

Ryan is a performance and endurance coach working with executive level athletes to achieve maximal results. Using a variety of approaches, these athletes balance their personal and professional lives. His methodologies, developed and refined over time, help the individual to maximize performance by tuning their mental, nutritional, and physical profiles. Ryan's 25+ years of human performance background includes both a Master of Science in Exercise Physiology and a Bachelor of Arts in Exercise Science/Physical Education from the University of Kentucky, and advanced certifications from the American College of Sports Medicine, USA Track &amp; Field, and running form. Ryan also specializes in mental performance with certifications in Business Coach, Neurolinguistic Programming (NLP), Food Psychology, and SuperHuman Coaching. He has been featured in The New York Times, interviewed for USA Today, Fox News Affiliate WDRB-Louisville for the Ironman Triathlon, Cincinnati Profile and Cincy Chic magazines. Ryan and his partner, Dr. Jen Quammen formed High Performance Living, LLC to focus on helping Veterinary Professionals thrive in life and their career, not simply to survive. <br><br>They can be contacted at HighPerfLiving.com or for more information about their coaching at HighPerformanceLifePrint.com
---