National Investigation of An Emerging Disease: Using PEDv As An Example (2061)
Public and Corporate Practice | Dr. James H. Steele One Health
Friday | 1:00 PM - 1:50 PM
Henry B. Gonzalez Convention Center||217B
Speaker(s)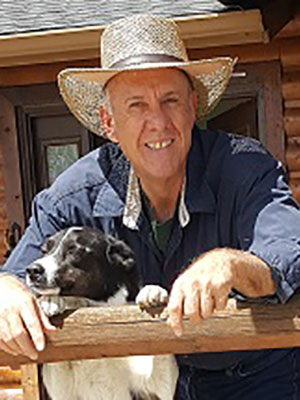 Aaron Scott DVM, PhD

Dr. Aaron Scott serves within USDA APHIS Veterinary Services in the Science Technology and Analysis Services as Senior Advisor for Epidemiology and Environmental Sciences. He is a 17 year veteran of private practice followed by a PhD in environmental health, Board Certification by the American College of Veterinary Preventative Medicine (ACVPM) with specialization in Epidemiology. He has participated in strategic planning as well as operations for numerous national disease outbreaks including bovine spongiform encephalopathy, highly pathogenic avian influenza, and exotic Newcastle disease. In the off-work hours, he will likely be in company of his lovely wife Sharon, or somewhere in the Colorado Rockies (probably lost!) with 'Rosie' the Border Collie and his horses.
---
Presentation Info
CE Credit(s): 1.00
CE Level: 1

Description
Foreign and emerging animal diseases continue to challenge U.S. public and private veterinary practitioners and threaten the viability of livestock producers. Where do these diseases come from? How do they transmit within the United States? What can we do to prevent them? What are advantages and mechanisms applicable to a federally coordinated investigation? A national expert in veterinary epidemiology discusses tools of the trade for investigating emerging disease epidemics, using the Porcine Epidemic Diarrhea virus outbreak in the U.S. swine industry as an example.
Learning Objectives
1. Identify and describe approaches to a national disease investigation versus local response.

2. The attendee will become aware of various federal investigative resources as well as identifying essential partnership roles with State and private entities.

3. Discuss routes of introduction and spread of an emerging disease in the United States with focus on opportunities for mitigation.