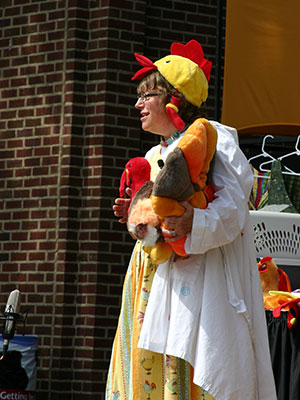 Patricia Wakenell DVM
Purdue VM: Dept. Comparative Pathobiology
PATRICIA WAKENELL, DVM, PhD is a professor of poultry medicine at Purdue University and Head of Avian Diagnostics at the Animal Disease Diagnostic Laboratory since 2008. Dr. Wakenell established the endowed Wakenell-Eilenfeldt Avian Diagnostic Residency program at Purdue in 2012 and is the Director, performs diagnostic service including farm visits, and teaches 4 poultry courses. Previously she was a professor at the University of California-Davis since 1990. She served as the Chief of the Poultry Medical Service, taught 7 courses and conducted research in embryo vaccination, genetics, and pathology. Dr. Wakenell received her B.S, in horticulture, and DVM from Michigan State University. She practiced veterinary medicine (all species) in Massachusetts and Michigan and then returned to MSU for a residency in pathology (all species including human) in 1980. Patricia received a Ph.D. in pathology from MSU and the USDA Avian Disease and Oncology Laboratory in 1985, writing a doctoral thesis on embryo vaccination (patented by USDA). She became board certified in veterinary clinical pathology and served as Director of Poultry Research and IACOC veterinarian at Sanofi Animal Health. Patricia is a past president of both the Western Poultry Disease Conference and the American Association of Avian Pathologists.
---