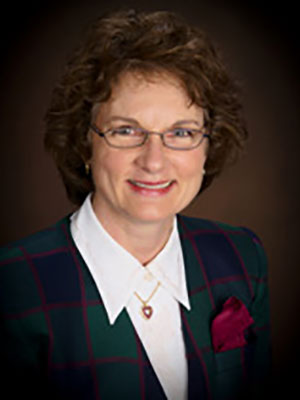 Cheryl Stroud DVM, PhD, MS
One Health Commission
Cheryl Stroud has both veterinary and basic research training, holding both a DVM and a PhD in basic endocrine physiology. With professional experiences in Industry, Academic Research and Teaching, Private Veterinary Practice and One Health Leadership, she feels that everything in her life has prepared and led her to her current role as Executive Director of the One Health Commission. She cut her One Health baby teeth in the 80s while working at Penn State in an NIH National Institute of Aging Fellowship in the Department of Anthropology to study reproductive cycles in populations of women from around the world. In 2010 she was instrumental in creation of the North Carolina One Health Collaborative chairing its Steering Committee for over three year. She was selected to be AVMA representative to the One Health Commission in 2011, became vice Chair of the Board in 2012 and was asked to become Executive Director in 2013. Her primary focus is educating, locally, nationally, and internationally, about One Health. Cheryl believes strongly in the value of interdisciplinary collaborations. She seeks, via the One Health Commission, to 'Connect' international One Health stakeholders into strategic networks that will work collaboratively across professions to 'Create' action teams that 'Educate' about One Health and One Health Issues. In her 'spare' time she enjoys hiking, horseback riding, reading and sewing. She has a patient and supportive husband of 31 years and a grown son and daughter who still don't 'get' their crazy mom. Her forte is bringing people together.
---