Chagas Disease in the US: Awareness, Case Studies in Canine Cases and Significance of Triatomine Vectors (3019)
Hot Topics | Lectures
Sunday | 8:00 AM - 8:50 AM
Henry B. Gonzalez Convention Center||205
Speaker(s)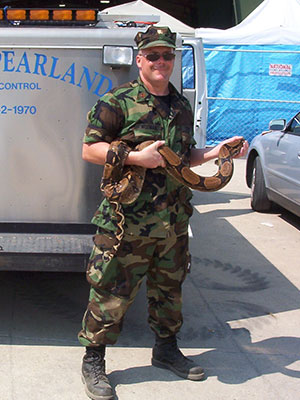 Edward Wozniak DVM, PhD, MPH
Texas Department of State Health Services
Dr. Edward Wozniak is a veterinary entomologist that has had a lifelong interest in arthropod vectors and vector borne pathogens. Dr. Wozniak earned his Bachelor of Science in Zoology from Oregon State University, a Master of Science Degree in Medical/Veterinary Entomology from the University of Florida and his Doctor of Veterinary Medicine and a PhD in Comparative Pathology from Purdue University. It was during his graduate training that Dr. Wozniak developed his specialized expertise with vector borne intracellular protozoal and viral pathogens and the biology and lifecycle of these pathogens in arthropod vectors. Upon completion of his PhD, Dr. Wozniak completed a three-year NIH extramural postdoctoral fellowship in Comparative Pathology at the University of California where he studied that immunopathogenesis of human and canine babesiosis and initiated a long term multi-institutional study on Inclusion body Disease in Boid snakes, a disease caused a unique arenavirus that is epidemiologically associated with a blood-feeding mesostigmatid mite.<br><br>Dr. Wozniak is a full-time State Public Health Veterinarian with the Texas Department of State Health Services, Zoonotic and Vector Disease Control Unit. In addition to his work with Department of State Health Services, Dr. Wozniak is a Lieutenant Colonel in the Texas State Guard in which he serves as a Public Health Officer for the Alpha Company of the Medical Brigade and also works on both vector borne disease surveillance and control and venomous animal safety with the 559th Medical Group at Joint Base Lackland.
---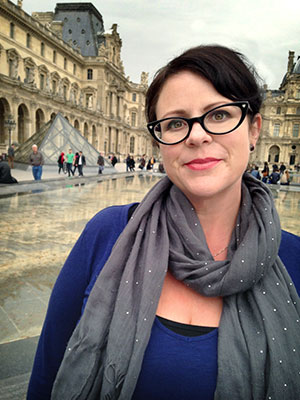 Paula Stigler Granados PhD, MSPH
University of Texas School of Public Health San Antonio Regional Campus
Paula Stigler Granados is an Assistant Professor in the Department of Community Health at the University of Texas Health Science Center at Houston, School of Public Health, San Antonio Regional Campus. She graduated with a doctoral degree in global health from the University of California in San Diego, a masters in environmental health sciences from San Diego State University and a bachelors in geography from UT Austin. She is currently the principal investigator on a CDC funded grant to raise awareness about Chagas disease in the state of Texas. She is focused on ensuring every health care provider in Texas is aware of Chagas and ensuring all Texans know how to prevent the disease. She is passionate about community engagement, partnerships and collaborations and believes that the One Health Initiative is an excellent avenue for bringing public health, sciences and medicine together to strengthen our efforts. She is a world traveler and volunteer leader with Engineers Without Borders, but her most important job is being a mom and teaching her toddler all about the wonders of the world.
---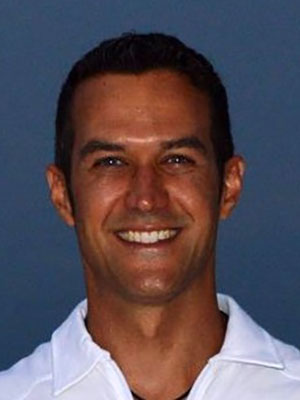 Roy Madigan
Animal Hospital of Smithson Valley
Roy Madigan is a small animal veterinarian in San Antonio, Texas. He graduated from Texas A&M in 2001 and is the director of The Animal Hospital of Smithson Valley. Roy has studied canine Chagas disease for 10 years, and enjoys working with his team developing a treatment for both animals and people, and increasing awareness of this disease in the United States. Outside of medicine, Roy enjoys scuba diving, anything involving food, and running to offset his excessive calorie intake of said food.
---
Presentation Info
CE Credit(s): 1.00
CE Level: 2

Description
Chagas disease is a serious illness that is caused by the zoonotic protozoan parasite known as Trypanosoma cruzi. Both humans and animals can be infected with this parasite. The disease is most commonly transmitted via the feces of various species of Triatomines or 'kissing bugs'. The parasite and the disease are endemic in South and Central America, but are also found in the United States, typically in in Texas, Louisiana, Oklahoma, South Carolina, and Virginia. The CDC has recently funded the University of Texas Health Science Center at Houston School of Public Health, San Antonio Regional Campus to conduct education and outreach with health care providers and veterinarians on Chagas disease in Texas. A taskforce of medical, veterinarian, entomology and public health professionals has been developed to unite their efforts to provide targeted and specific information about this disease that is impacting our families, pets, working dogs and wildlife. This panel will provide information about the current state of diagnosis and treatment in dogs as well as a case study example of working dogs being diagnosed with the disease in South Texas. Also, the biology and epidemiological significance of the vector will be described to ensure that participants understand and recognize the many risk factors for contracting the disease.
Learning Objectives
1. Discuss the significance of Chagas disease in the US and its relationship to the One Health model

2. Learn about the zoonotic risks associated with Chagas disease for canines and humans, along with defining the vector species, reservoirs and prevention measures

3. Review laboratory diagnostic techniques for detection of T. cruzi
Convention Notes
Convention notes require you to log in. Please click here to login