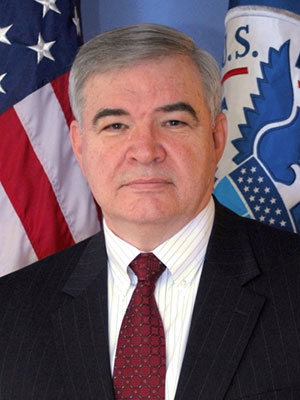 Marvin Meinders DVM, MPVM
Dept of Homeland Security
Dr. Marvin Meinders received his DVM from the University of Georgia and his MPVM from the University of California, Davis. He began his career in a rural veterinary private practice doing mostly large animal medicine. In 1974, he entered the military as a Veterinary Medical Officer (VMO) in the United States Air Force working in the areas of veterinary medicine, environmental health, public health and medical readiness. Dr. Meinders is currently a VMO in the Department of Homeland Security's (DHS) Office of Health Affairs (OHA), and is Chief of the Food, Agriculture, and Veterinary Defense Branch (FAVD). The branch works to improve the nation's preparedness to respond to a catastrophic event in the food and agriculture sectors and to protect the health and welfare of the over 3500 DHS working animals.
---