Amanda Albright BSN, RN

Amanda Albright, BSN, RN has been a registered nurse for 4 years. She has an insight to veterinary medicine through her time at VECCS as a staff member. During her time as a RN, she has served on various committees for the advancement of nursing practice in the work place. She has gained a variety of skills and experience in her time as a nurse on medical surgical units, the Emergency department and a specialty in wound care. Amanda loves spending time with her family including her 9 year rescue dog Hank.
---
Amy Mohl

---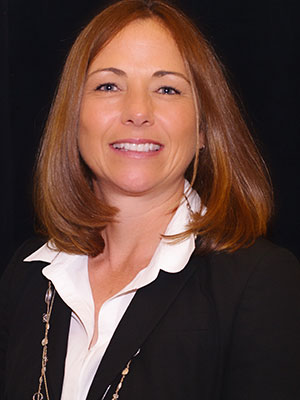 Heather Prendergast
NAVTA
Heather Prendergast, RVT, CVPM<br><br>Heather Prendergast has spent over 25 years in small animal practice, and attended New Mexico State University to obtain a Bachelors degree in Animal Science and St. Petersburg College and received her Associates degree in Veterinary Technology. She then continued and completed the requirements needed, and become a certified veterinary practice manager (CVPM). She has taught several years for both veterinary technology and assistance programs and has authored the book 'Front Office Management for the Veterinary Team', now in it's 2nd edition. Heather has lectured for several local, state and national organizations on topics ranging from grief management for healthcare professionals to nutrition, inventory, communications and team management for the veterinary healthcare teams. She has authored several articles and participated in published roundtable discussions with the goal of increasing nutritional awareness, client compliance and communication within the veterinary practice. Currently, Heather provides consulting services for veterinary hospitals and is an instructor for Patterson Veterinary University and VetMedTeam. Heather serves on several advisory committees, including the Pet Nutrition Alliance Committee, the Fear Free Advisory Board and most recently was appointed Program Chair of the Technician Program at the North American Veterinary Conference. In addition, Heather was named the 2014 Veterinary Technician of the Year.
---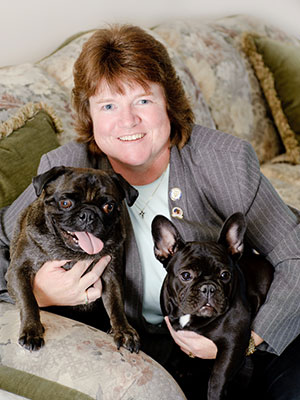 Kara Burns MS, LVT, MEd, VTS (Nutrition)
PetED Veterinary Continuing Education
Kara started her career in human medicine, working as an emergency psychologist in the Maine Medical Center emergency department. She then shifted her career, working at a small, private animal health practice. Since then, Kara began to aggressively pursue her passion points in animal health, founding and serving as president of the Academy of Veterinary Nutrition Technicians, the tenth recognized specialty for vet techs.<br>As a teacher and skilled communicator – Kara teaches nutrition courses around the world on the VIN/Veterinary Support Personnel Network, VetMedTeam and acts as NAVTA Journal editor in chief.
---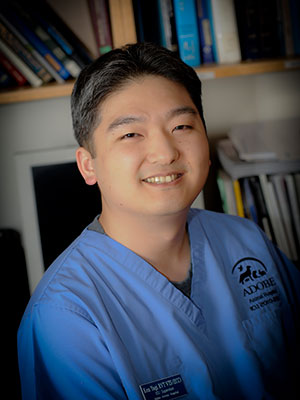 Kenichiro Yagi BS, RVT, VTS (ECC, SAIM)
Adobe Animal Hospital
Kenichiro Yagi, BS, RVT, VTS (ECC, SAIM) is a veterinary technician in the field for 16 years. He is a UC Davis graduate with a bachelor's degree in Animal Science and pursuing a master's degree in Biomedical Sciences with an emphasis in Veterinary Medicine and Surgery at the University of Missouri. He is currently employed at Adobe Animal Hospital in Los Altos as the ICU Manager and the Blood Bank Manager. He is an instructor at Foothill College and VSPN, and is the ECC trainer for PetED Veterinary Education and Training Resources. He serves as a board member for the Veterinary Emergency and Critical Care Society and the Veterinary Innovation Council, the treasurer for the Academy of Veterinary Emergency and Critical Care Technicians, and the NAVTA State Representative Committee Chairperson. He has published textbook chapters and articles and speaks internationally on topics in critical care, transfusion medicine, respiratory care, evidence-based medicine and critical care nursing. Ken invites everyone to ask the question of 'Why?' to understand the reasons behind the 'What' and 'How' of our field.
---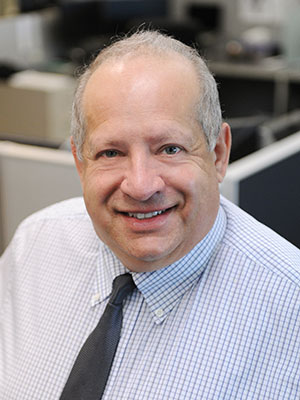 Lowell Ackerman DVM; DACVD MBA MPA
LifeLearn
Dr. Ackerman received his veterinary degree from the Ontario Veterinary College (Canada), and board certification from the American College of Veterinary Dermatology. In addition to his veterinary credentials, Dr. Ackerman also holds a Masters in Public Administration from Harvard University, a Masters in Business Administration from the University of Phoenix, a Certificate in Veterinary Practice Administration from Purdue University, and he is a Certified Valuation Analyst (CVA) through the National Association of Certified Valuators and Analysts (NAVCA). He is the Vice President of Veterinary Strategy at LifeLearn and Adjunct Professor at Tufts University Cummings School of Veterinary Medicine. He has extensive experience within the profession, with prior involvement in industry, private practice, academia, writing, and lecturing. He has authored or co-authored several books (including Five-Minute Veterinary Practice Management Consult, The Genetic Connection, and Atlas of Small Animal Dermatology), and has lectured extensively on a global basis, on topics in both medicine and management.
---