Fix the Debt…Our Future, Our Responsibility: What's Next? (3035)
Hot Topics | Lectures
Saturday | 5:00 PM - 5:50 PM
Henry B. Gonzalez Convention Center||205
Speaker(s)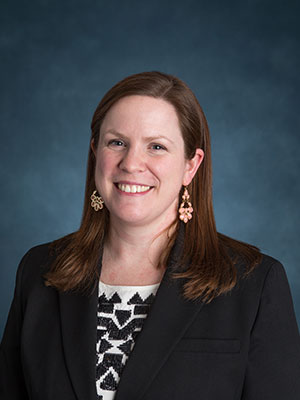 Caroline Cantner VMD

Dr. Caroline Cantner joined the AVMA Student Initiatives team in 2015 after three and a half years in companion animal general practice. She received her veterinary degree from the University of Pennsylvania and was both a SAVMA Delegate as well as VBMA President during her time as a student. Dr. Cantner is a second generation veterinarian and her parents own a family practice outside Philadelphia. Prior to veterinary school, she spent two years serving as an AmeriCorps member in rural Washington and three years as a constituent services representative for Pennsylvania State Senator Connie Williams. Dr. Cantner is currently based out of Denver, Colorado.
---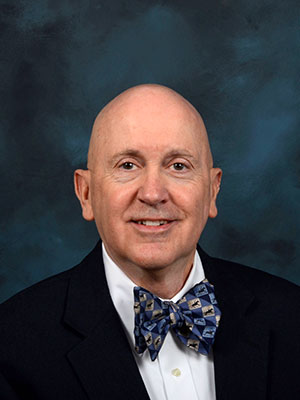 Michael Chaddock
College of Vet Med., Michigan State University
Mike Chaddock, DVM, EML<br><br><br>Dr. Chaddock received his Doctor of Veterinary Medicine degree from Michigan State University (MSU) and an Executive Master's Degree in Leadership from Georgetown University. <br><br>After private practice ownership Dr. Chaddock worked for industry, was the State Veterinarian and Director of the Animal Industry Division of the Michigan Department of Agriculture, and completed fellowships in food and agriculture policy, biodefense strategies, and was a Fellow in the American Association for the Advancement of Science (AAAS) serving in U.S. Senator Mary Landrieu's office. After his AAAS fellowship he went to Johns Hopkins University Bloomberg School of Public Health in the Center for Civilian Biodefense Strategies. He was appointed Director of the American Veterinary Medical Association's Governmental Relations Division in 2003. In 2006, he joined the Association of American Veterinary Medical Colleges. Dr. Chaddock was Assistant Dean for One Health and Strategic Initiatives at Texas A&amp;M University, College of Veterinary Medicine and Biomedical Sciences from 2012 to 2015. Currently he is the Associate Dean for Administration at MSU, College of Veterinary Medicine (CVM). <br><br>As a volunteer he has been recognized for his work in many professional associations and received the Distinguished Alumnus Award from the MSU CVM. He is currently serving on the National Board of Veterinary Medical Examiners and is the vice-president of the Lesbian and Gay Veterinary Medical Association.
---
Presentation Info
CE Credit(s): 1.00
CE Level: 1

Description
Student debt and the cost of veterinary medical education issues are of the highest priority for our profession. All facets of the profession – colleges, students, and employers – need a shared understanding of the issues contributing to these problems in order to find viable solutions to improve the situation. The recent "Fix the Debt" Summit hosted by Michigan State University and co-sponsored by the AAVMC and AVMA brought 180 key stakeholders from all areas of the profession (http://atwork.avma.org/2016/04/26/economics-of-education-summit-attendees-gather-to-identify-ways-to-alleviate-student-debt/). This session will continue the work of the summit by providing recommendations to colleges, students, and employers that address the debt problem, raising awareness among all stakeholders about the severity of the debt problem, its impact on the profession, and the facts surrounding it in order to gain a shared understanding of all the issues contributing to the student debt problem including cost of education, debt management, and starting salaries.
Learning Objectives
1. Review the background and strategy for addressing the Debt:Income Ratio (DIR) for the veterinary profession.

2. Discuss outcomes of the recent Fix the Debt Summit in April, 2016.

3. Gather feedback from participants on the issues of debt and income in the veterinary profession.
Convention Notes
Convention notes require you to log in. Please click here to login