Rabies Vaccination: The "Must Know" Issues (5017)
Companion Animal Medicine | Sunrise CE
Sunday | 7:00 AM - 7:50 AM
Henry B. Gonzalez Convention Center||008
Sponsors
Speaker(s)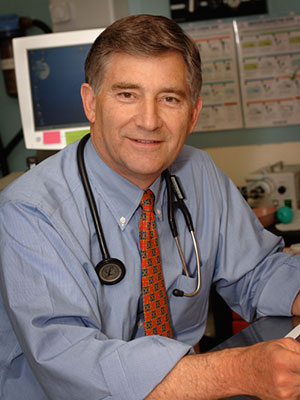 Richard Ford DVM, MS, DACVIM, DACVPM (Hon)

Dr. Richard Ford is emeritus professor of medicine at the North Carolina State University College of Veterinary Medicine in the Department of Clinical Sciences. Dr. Ford received his DVM from The Ohio State University, where he also completed a graduate degree in physiology. After serving 3 years on active duty with the U.S. Air Force in Japan, he completed a residency in internal medicine at Michigan State University. Subsequently, he accepted a position as assistant professor of medicine at Purdue University. Dr. Ford is a coauthor of both the AAHA Canine Vaccine Guidelines and the AAFP Feline Vaccine Guidelines. He recently retired from the Air Force Reserve as a brigadier general, where he was assigned to the Office of the Surgeon General at the Pentagon.
---
Presentation Info
CE Credit(s): 1.00
CE Level: 1

Description
Session 1 of 5: Merial State of Vaccines: Protecting Your Patients Symposia How much do you know about the law and your liability when it comes to rabies vaccination-related issues? Hear a case-based perspective on rabies vaccination, and participate in the rabies awareness Q&A to learn what your practice needs to know!
Learning Objectives
1. Challenge your knowledge of rabies immunization laws and regulations.

2. Review the application, interpretation, and enforcement of rabies laws and regulations.

3. Clear up confusion about vaccination and patient management requirements.